FundCount's Report Encyclopedia is a repository of sample reports created by both clients and FundCount. With hundreds of reports at your fingertips and new reports added regularly, you're bound to find one that meets your needs.
By using the Report Encyclopedia to get started, you'll be able to create a report from an existing template or quickly customize any report to a client's unique requirements. With so many options to choose from and infinite flexibility to sort and group data, FundCount reporting is only limited by your imagination.
See the power of FundCount's Reporting

See the list below for a few of the hundreds of reports available. And, don't forget, you have total control to build your own! For additional information and to access the Report Encyclopedia, please contact FundCount.
Family Office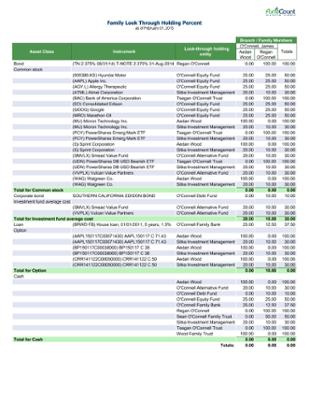 Family Look Through Holding Percent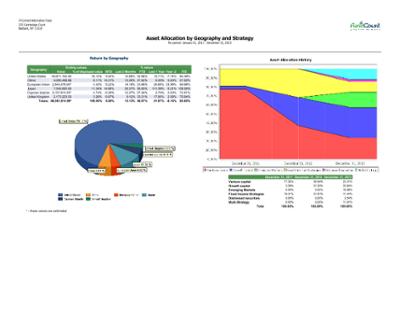 Asset Allocation by Geography and Strategy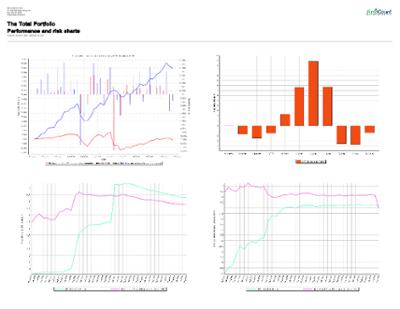 Total Portfolio Performance and Risk Charts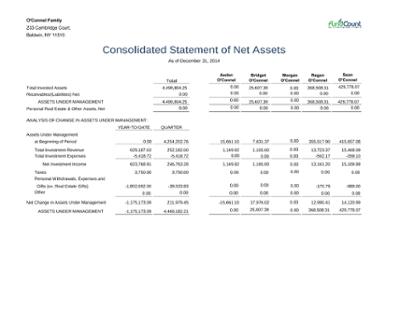 Consolidated Statement of Net Assets
Fund Administrator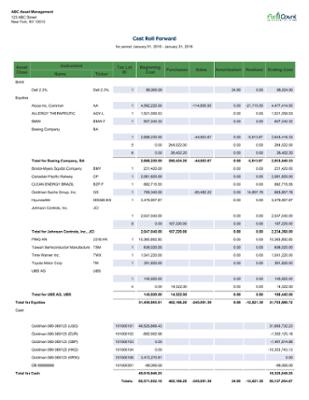 Cost Roll Forward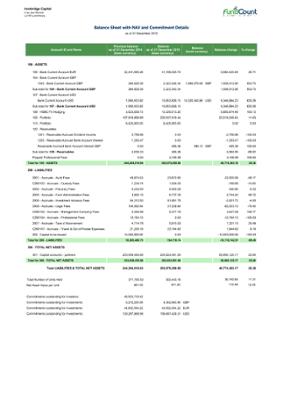 Balance Sheet with NAV and Commitment Details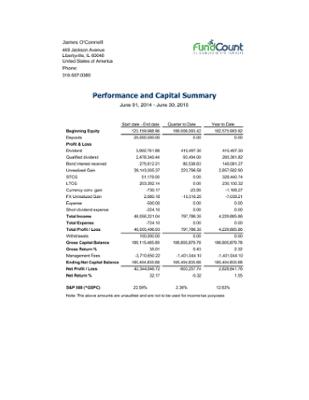 Performance and Capital Summary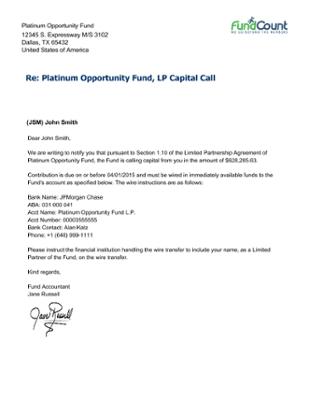 Capital Call Letter
Private Equity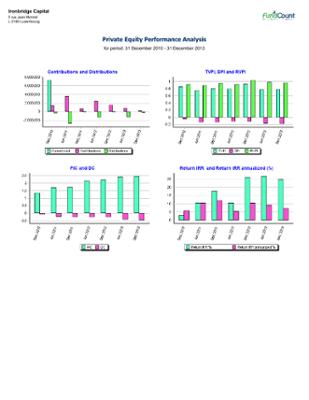 Private Equity Performance Analysis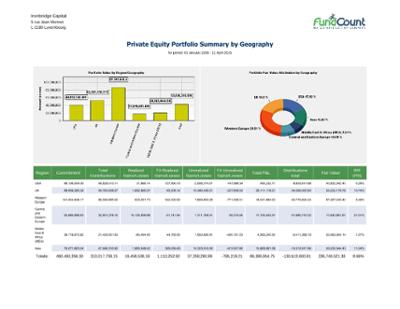 Private Equity Portfolio Summary by Geography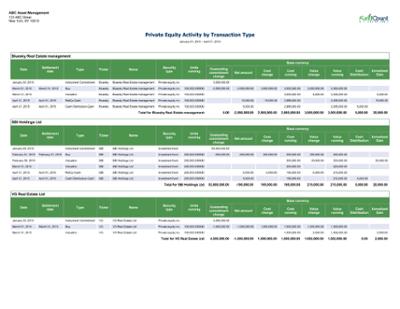 Private Equity Activity by Transaction Type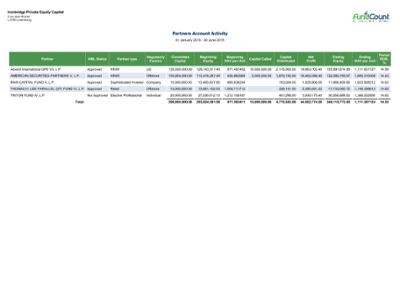 Partners Account Activity
Hedge Fund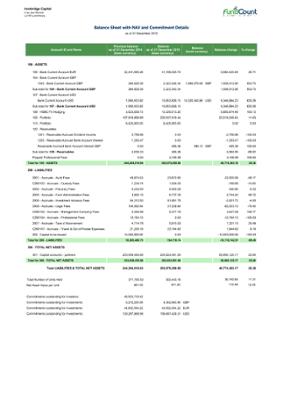 Balance Sheet with NAV and Commitment Details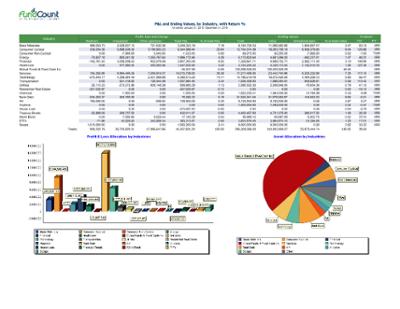 P&L and Ending Values, by Industry, with Return %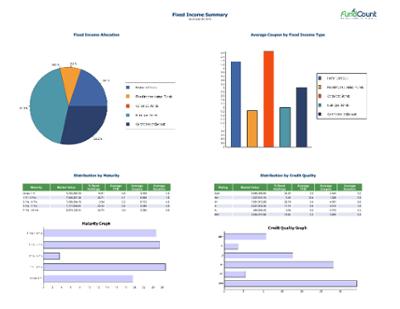 Fixed Income Summary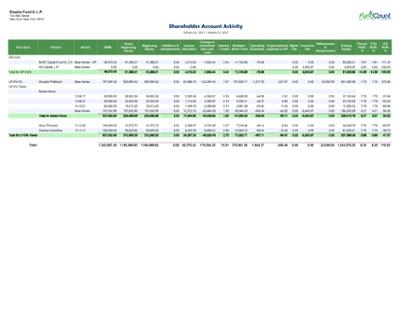 Shareholder Account Activity